We're excited to ship our 2021 bikes with all new packaging that will expedite the assembly process to help you spend less time in the garage and more time on the slopes.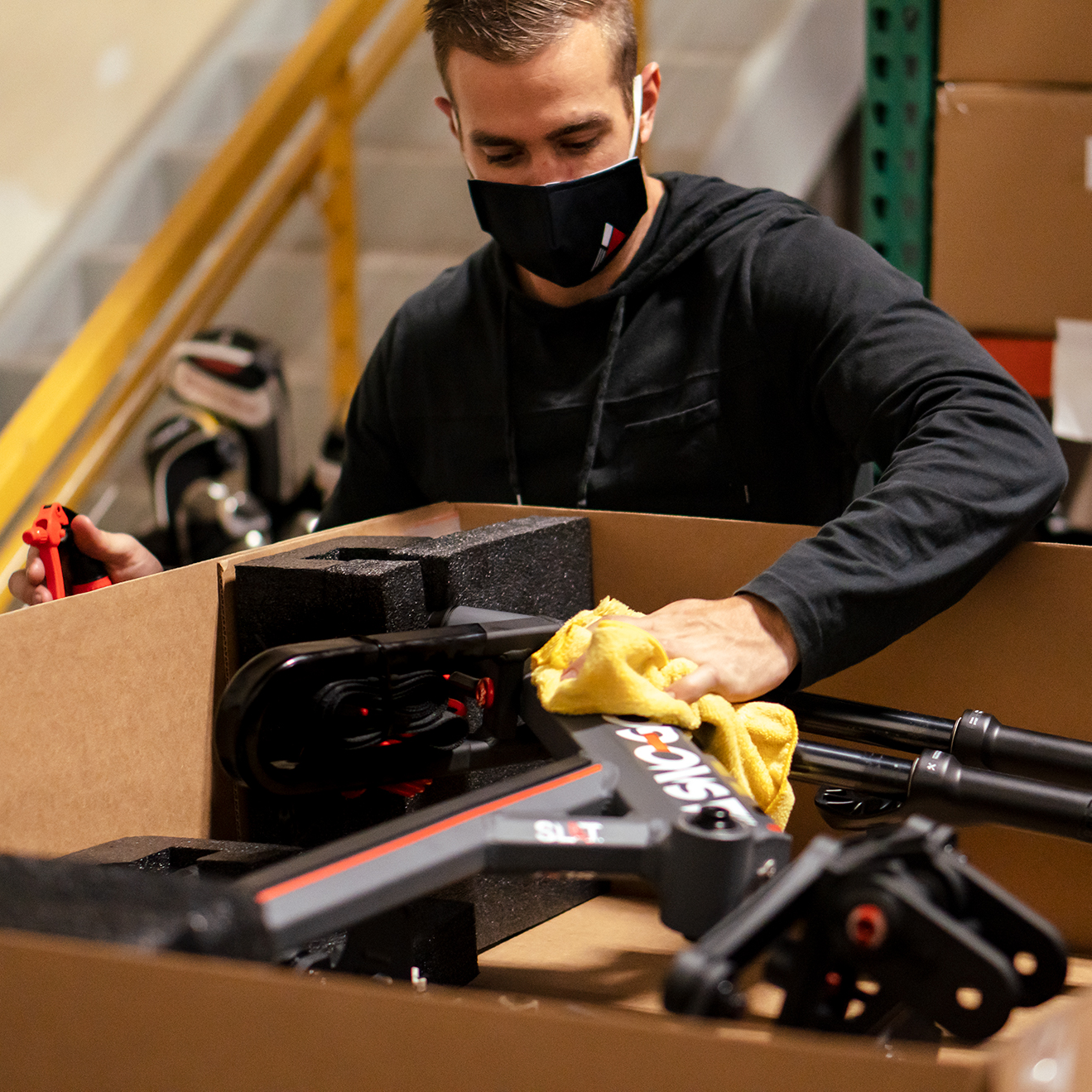 SNO-GO's are now fully assembled here in the US and with our redesigned SNO-GO packaging, your brand new SNO-GO arrives to your door 90% pre-assembled with only a few simple steps to finish the assembly. In the following video, we walk through those steps as we take a boxed bike and complete the SNO-GO assembly in less than 10 minutes.
Steps include:
Complete the 3 Point Quick Release assembly.
Attach handlebars and grips to the frame.
Install bindings and adjust to boot size.
And with that, you're ready to ride!
In addition to decreasing the assembly time for our customers, our new packaging also doubles as handy travel and storage case.
Constructed with high quality corrugated fiberboard, durable foam inserts & suspension system, and featuring a nearly airtight closed box design, your SNO-GO will be safe and sound as you move, travel, or simply store during the summer months. For this reason, we highly recommend preserving your box and packaging, and maintaining it in good condition for future use again and again.
WATCH OUR NEW ASSEMBLY VIDEO TO LEARN MORE