While 2020 has brought many curveballs to dozens of industries, few appear as perplexed by the challenges as those that face the ski resort industry today. Underneath the operational challenges due to the COVID-19 pandemic resorts continue struggle to find ways to attract and retain new guests. 83% of first time participants do not return to skiing or snowboarding. Peeling another layer back, it's common knowledge that skiing and snowboarding participants are and have been predominately white. To put the facts on the table,
winter enthusiasts consist of 9.7% black, 7.7% Asian and 13.6% Hispanic.
The NSAA report on ski and snowboard beginners demonstrates that the beginner ethnical diversification is 23% non-white and drops to 13% among proficient skiers and boarders indicating that the current resort environment is not capturing and retaining non-white participants.
The NSAA cites these challenges as explanations for participant fall out:
Greater expense for taking multiple lessons
Poor experience with boot fitting and rental process
In-ability to experience more of the mountain
Feeling separated from others being stuck on the beginner slopes
Nick Sargent, of the Snowsports Industries of America (SIA) says, "As an industry, if we are not looking at how we can embrace and welcome a new generation of winter enthusiasts into our community, we are not only missing the boat on growing winter sports participation, we are also missing out on enriching our businesses with diverse perspectives and opportunities for innovation. Change needs to start now, and this will take all of our collective effort and an abundant mindset to create this shift."
How does SNO-GO answer the call?
The learning curve is so quick and easy that over 80% of first time participants can go from "never-ever" to carving intermediate slopes on day one. Nearly all of those surveyed said, they would "certainly return to SNO-GO again." No more getting stuck on beginner slopes.

Only one lesson is required for most participants

Snowboarding boots are suggested for SNO-GO so there are less complications due to painful or improperly fitting ski boots.

18 Partner Resorts around the country offer SNO-GO rentals and lessons for those unable to invest into purchasing new equipment.

SNO-GO is enjoyed by both advanced skiers and boarders as well as first timers helping to connect friends looking to try something new together or who might have otherwise been left out.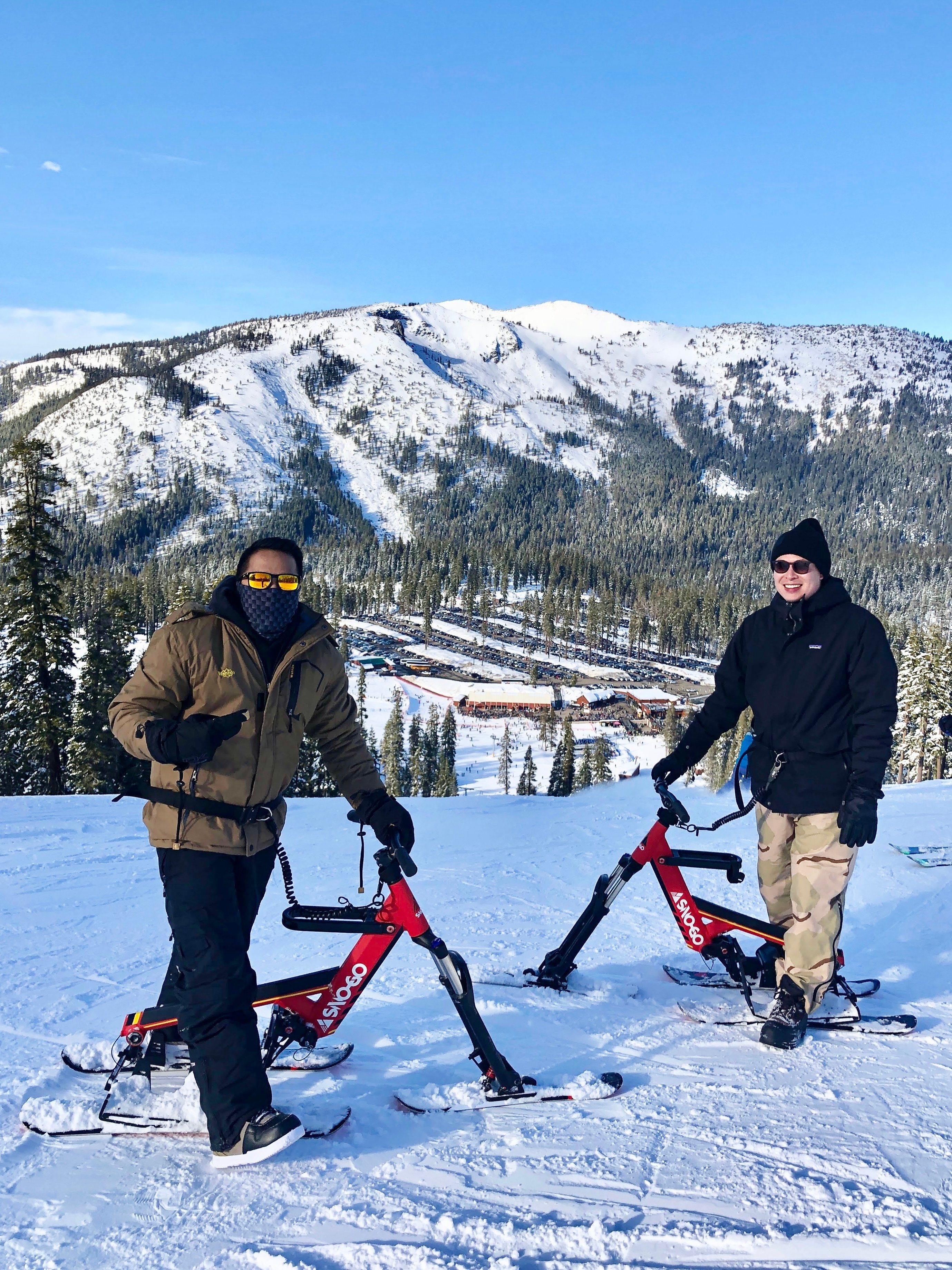 SNO-GO Customer Fiona Pecson in her own words explains,
"
All my SNO-GO experiences have been more than just about the adrenaline and going fast, but in fact has consisted of family bonding and fear facing. There was this one steep slope that seemed doable from the bottom, but when you get to the top it looks like a long, scary way down. After some time of thinking, my dad and my uncle sent it. I was still at the top stalling and procrastinating because
I was terrified
of going down this slope. After they came back up, they encouraged me to do it, and they were telling me how fun it was and how I might regret not riding it down. There were even kids way younger than me going down this slope with their snowboards and for me I was horrible at riding snowboards cause it was hard for me to learn, but with my
SNO-GO, it was fast and easy for me
to learn, which made me more confident about riding down slopes! I thought to myself, if they can do it, then I can do it too...so I went for it and I'm so glad I did!! It's a memory I would never forget!!! Not only did I have fun, but I faced my fears with my family by my side. On a slope, fear may come in the beginning, but
when you've reached the end of the slope, fun replaces fear.
"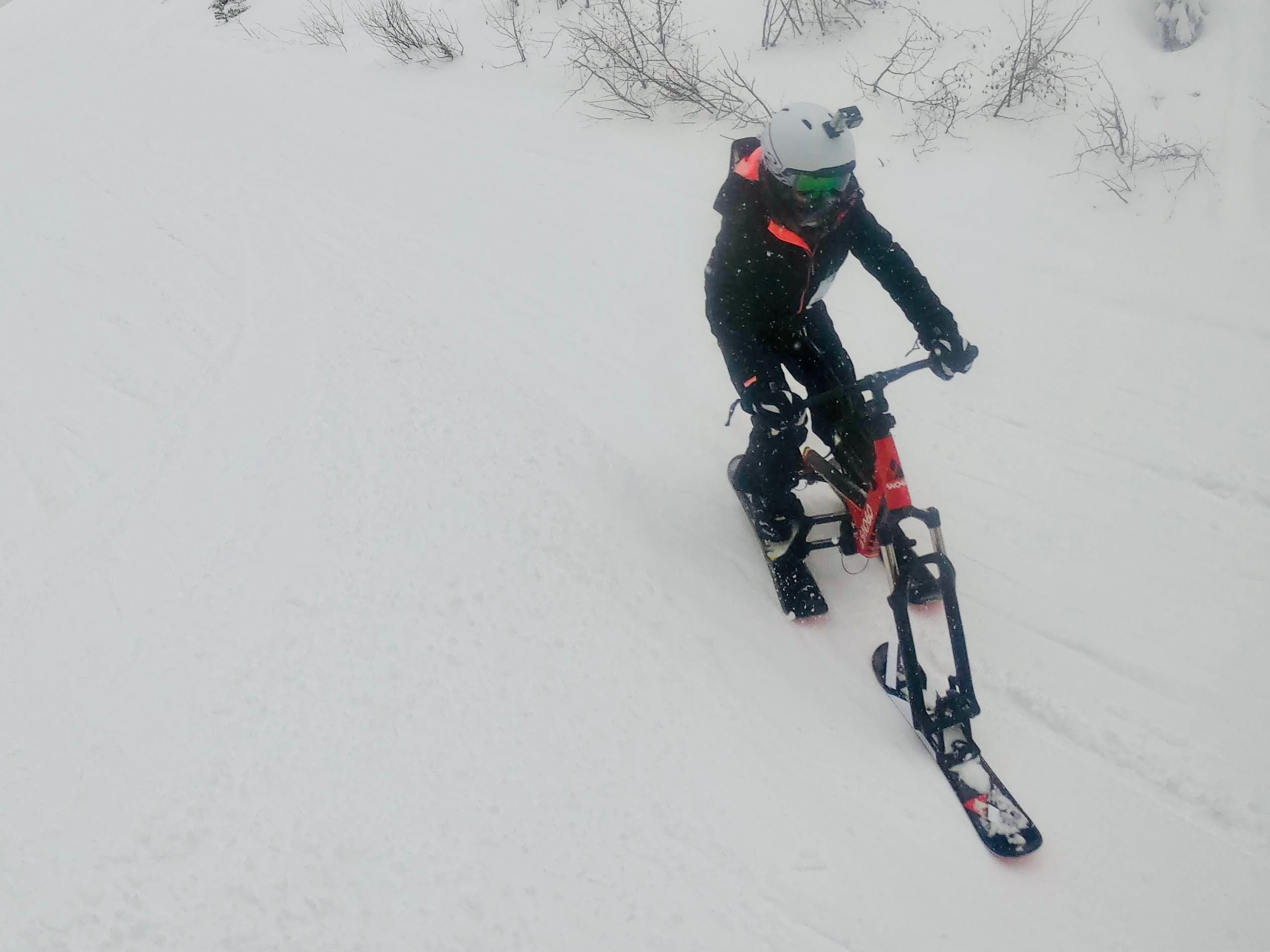 Source: https://www.nsaa.org/NSAA/Programs/Growth/Model_for_Growth/NSAA/Growth/Model_for_Growth.aspx?hkey=99aa0ec3-c8cd-4375-b859-1ec4cc4c9844